What is CINQCARE Health Home
At CINQCARE Health Home, we know that being healthy involves more than just medical care. That's why our Care Managers, who we call Personal Health Navigators, work with you to figure out everything that affects your health — from housing and nutrition to transportation and medication management. Then, we will make a plan just for you to stay well. We will also teach you important skills to help you stay healthy. If frequent emergency room visits or hospital stays have become a pattern, we'll work with you to break that cycle too. We want to take care of all the things that help you stay healthy.
CINQCARE Health Home is a service
CINQCARE Health Home is a designated New York State patient centered Heath Home, with a primary care focus. It isn't a house, nor any type of building. CINQCARE Health Home is a service – we provide guidance and assistance for Medicaid members.
As a member of CINQCARE Health Home, you will be paired with a Care Manager (Patient Health Navigator), an individual who will help you navigate the healthcare system and access the necessary resources to keep you healthy.
Program Goals
CINQCARE Health Home goals are to:
Lower Medicaid costs

Reduce preventable hospitalizations and emergency room visits

Improve patient outcomes.
CINQCARE Health Home Services
A Health Home is a group of health and community agencies that have agreed to work together to help people with many health issues get what they need to keep them healthier and safer in the community. Each person who joins gets a Personal Health Navigator, who will work closely with you to get the services you need in the community. This service is being paid for through New York State Medicaid.
Services:
Comprehensive Care Management – we build a care plan that revolves around your medical needs as well as the emotional and social aspects of your life
Care Coordination – we bring together a network of care providers, specialists and community resources to ensure you receive coordinated care
Health Promotion – we empower you to improve your overall health and well being

Comprehensive Transitional

Care/follow-up – we help ensure a seamless journey as you move between different healthcare settings

Patient & Family Support

Referral to the Community & Social Support Services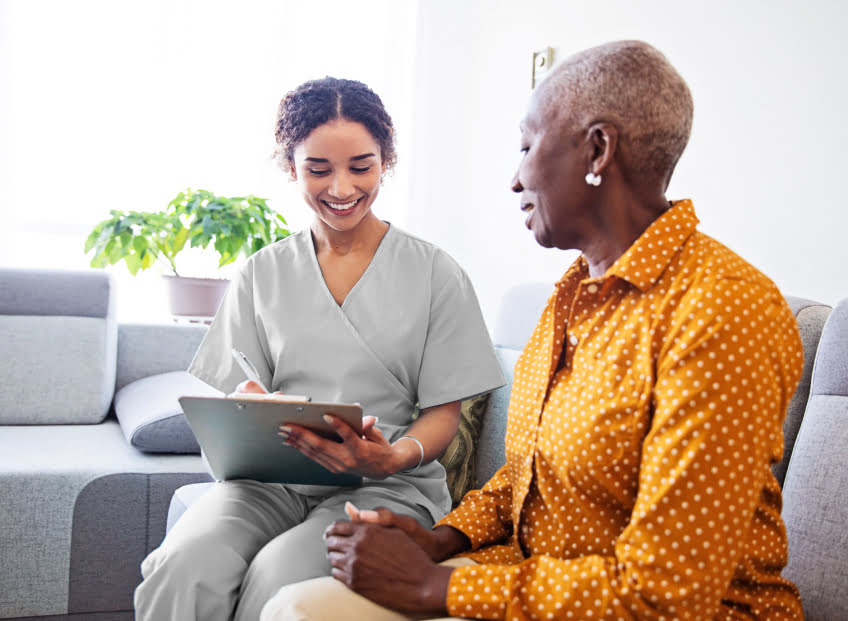 Our mission
At CINQCARE Health Home, our mission is to transform health care by removing barriers 
created by social determinants of health in underserved communities.
Eligibility
To join CINQCARE Health Home free services, you must be enrolled in Medicaid and have:
Two or more chronic conditions (for example: Asthma, Diabetes, High Blood Pressure, High Cholesterol, Arthritis)

AND/OR
A behavioral/mental health condition

AND/OR
HIV/Aids

AND/OR
Sickle Cell
Member basics
Am I required to join a Health Home?
kemarharris
2023-08-29T18:14:09-04:00
No. But we strongly encourage you to participate. The Health Home program will help you with all of your health-related and social services needs, not merely treat a specific chronic condition.
A culture of care
We take pride in knowing that our providers, who include doctors, nurses, Care Managers and Personal Health Navigators, and employees are committed to a culture of care – from delivering care in the home to providing other support to remove barriers to health and well-being.
We are building our culture of care by understanding our Family Members, their needs, and their care plans.