CINQCARE Appoints Vonetta Y. Daniels as Executive Director for Georgia
CINQCARE Appoints Vonetta Y. Daniels as Executive Director for Georgia
Atlanta, GA (October 23, 2023) – CINQCARE, a purpose driven health and care company committed to delivering health, care and well-being in the homes and communities of those who need care the most with a deep commitment to Black and Brown communities, announced that Vonetta Y. Daniels has been named Executive Director for the organization's operations in Georgia. Vonetta will officially begin her role on Monday, October 30th, 2023, and report to CINQCARE Southern Region President Rita Johnson Mills.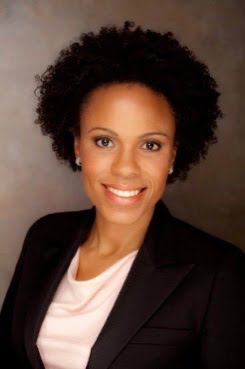 "We are confident that Vonetta's strong leadership and industry knowledge will help CINQCARE, Georgia, reach its goals reducing healthcare disparities, advancing healthcare equality, and improving health outcomes in communities across the state and beyond." said Johnson Mills. "Vonetta's background in public health and business development will be invaluable to CINQCARE as we bolster our strategies, partnerships, culture, and talent to thrive in the state."
Daniels has over 20 years of experience that spans hospital administration, population health, healthcare advisory, and public health, focusing on strategic planning, project portfolio management and large-scale project delivery. Most recently, Daniels was a Director in Health and Government Solutions at KPMG, one of the Big Four global accounting and advisory firms. Daniels received a Bachelor of Arts (BA) from Emory University and a Master of Business Administration (MBA) and a Master of Health Administration (MHA) from Georgia State University. She is an American Hospital Association (AHA) Fellow and a proud U.S. Air Force Veteran.
"I am excited to join the CINQCARE team," said Vonetta Daniels. "I share the company's mission of delivering care and well-being to those who need it most, with a strong focus on Black and Brown communities. I believe CINQCARE is uniquely positioned to provide innovative, equitable health resources in Georgia as the healthcare industry evolves. I am eager to leverage my years of experience in this role."
About CINQCARE
CINQCARE is committed to every day deliver health and care where you live, with a deep commitment to Black and Brown people and those who need care the most. CINQCARE is passionate about empowering frontline caregivers to deliver better health, care and well-being to the communities they serve. CINQCARE is on a mission – community by community – to be the provider-led, comprehensive care partner of choice. At CINQCARE, we champion a Culture of Care, because we care. For more information, visit www.cinq.care.
CINQCARE's culture of care starts with understanding our Family Members, their needs, and their plans. CINQCARE operates with the principle that every person should receive the dignity, respect and care we offer our own Family Members.
By delivering care where you live, CINQCARE's Family Members experience higher convenience, greater reductions in preventable adverse events, and better closure of gaps in care —which improves outcomes and, in turn, drives down medical costs.
CINQCARE is a Black owned company, founded by Tony Welters, whose mother died from a preventable healthcare related condition when Tony was 8 years old and lived in Harlem. Her needless death and the way the healthcare system failed his family, drove Tony to create AmeriChoice, a healthcare company that served people like his mother. Tony and the AmeriChoice team succeeded by meeting members wherever they were as if they were their own family. In 2002 Tony and his team sold AmeriChoice to UnitedHealthcare. In 2020 the COVID19 pandemic disproportionately affected the U.S.'s Black and Brown populations, with well documented health and care disparities inadequately addressed.
The healthcare sector's response to the pandemic revealed the need to reapply the lessons learned from AmeriChoice. Tony created CINQCARE to answer the call to every day deliver health, care and well being to those who need care the most, with a deep commitment to Black and Brown communities To provide care that treats members like family.